Exclusive prices for corporate bulk orders.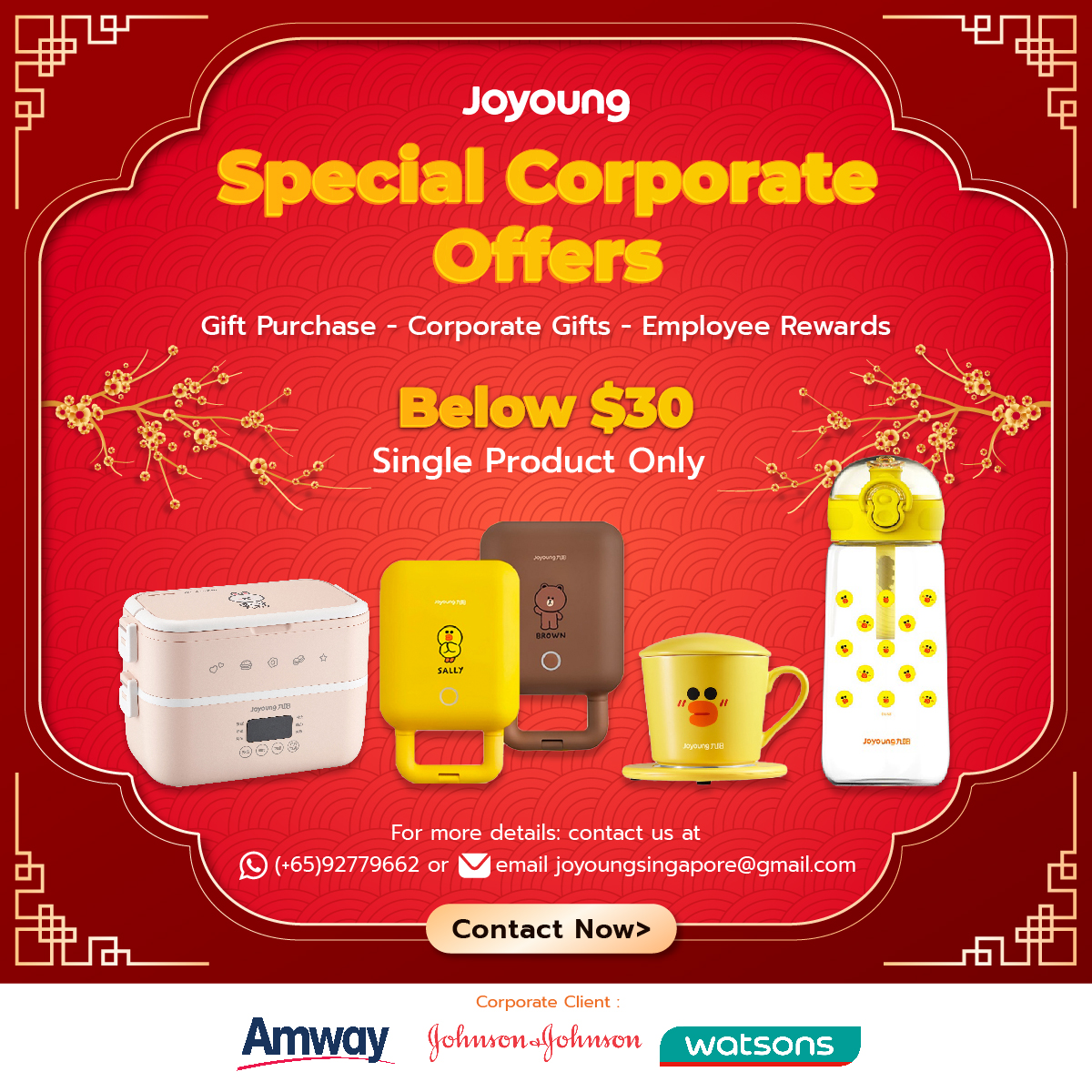 In 1994, Joyoung produced the world's first fully automatic soymilk maker and has possessed 20 national exclusive patents in soymilk machine manufacturing. Joyoung has since expanded its product offerings into a wide variety of smart kitchen and cooking appliances such as food blenders, waffle makers, air fryers, and more.
Joyoung is proud to serve corporate organizations like Johnson & Johnson, Watsons, Amway, Suntory, and more to complement its campaign needs such as rewards programs, gift bundles, corporate gifting, and more.
Drop us an email at joyoungsingapore@gmail.com for a quote to find out more about our exclusive corporate price.